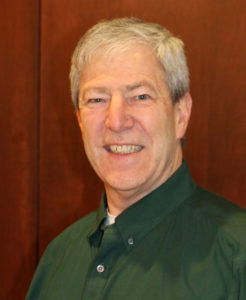 Pastor David Kornfield is a One Challenge International Missionary, having served 20 years in Brazil with his wife, Debbie.  He works with the World Evangelical Alliance as the coordinator of the Pastoring of Pastors (PoP) task force for 129 member countries.  He catalyzes PoP movements in Latin America and more recently, Western Africa.
He expresses his passion in the phrase, "Every pastor with a Christ-like mentor; every church with healthy leadership." He founded MAPI (Mentoring and Accountability for Pastoral Integrity), an inter-denominational ministry in Brazil that grew to provide pastoral care for thousands of pastors in Portugal, Bolivia, Paraguay, Venezuela, and Colombia.  Recently MAPI's influence has spread to Western Africa.
Pastor David writes prolifically to provide resources for pastoring of pastors, discipleship, and small group movements in Portuguese and Spanish.  He has published over 20 books and currently works on a Portuguese Discipleship Bible for the Brazilian Bible Society.  His keystone book is The Leader Who Shines: Seven Relationships that Lead to Excellence, published in both Portuguese and Spanish.
He received his B.A. from Wheaton College and M.A. in Education from Azusa Pacific. In addition, he holds a M.A. in Anthropology and Ph.D. in Comparative Education, both from the University of Chicago.
Pastor David started life in ministry early, born in Bolivia of missionary parents.  He went on to marry another missionary child, Debbie Kornfield and they have four children: Daniel, Karis, Rachel and Valerie.  Currently, Pastor David resides in Pittsburgh.