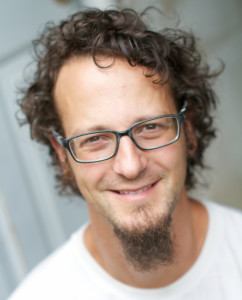 KEYNOTE SPEAKER – SHANE CLAIBORNE
Shane Claiborne is the visionary leader of The Simple Way, a faith community in inner-city Philadelphia. The Simple Way was launched as Shane worked to help the homeless who were living in an abandoned cathedral – St. Edwards Church. Today, the community serves as a catalyst to birth new monastic communities and to connect radical faith communities around the world.
His adventures have taken him from the streets of Calcutta where he worked with Mother Teresa to the wealthy suburbs of Chicago where he served at the influential mega-church Willow Creek. As a peacemaker, his journeys have taken him to some of the most troubled regions of the world – from Rwanda to the West Bank – and he's been on peace delegations in Afghanistan and Iraq.
Shane writes and travels extensively speaking about peacemaking, social justice, and Jesus. His books include: Jesus for President, Red Letter Revolution, Common Prayer, Follow Me to Freedom, Jesus, Bombs and Ice-Cream, Becoming the Answer to our Prayers and his classic The Irresistible Revolution. His work has appeared in Esquire, SPIN, Christianity Today, The Wall Street Journal, Fox News, Al Jazeera, CNN, and NPR. He's given academic lectures at Harvard, Princeton, Brown, Liberty, Duke, and Notre Dame.
Shane received an Honorary Doctorate and graduated from Eastern University. He also completed graduate work at Princeton Seminary. He married his wife Katie Jo in St. Edwards Church, the birthplace of The Simple Way.
Find Shane on Facebook: facebook.com/ShaneClaiborne
Find Shane on Twitter: twitter.com/ShaneClaiborne